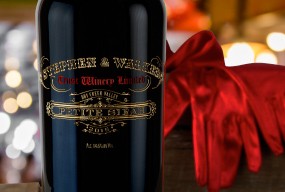 Welcome to Stephen & Walker
We are a small, boutique winery located in the heart of Sonoma wine country, Healdsburg, California.
Our classic philosophy leads us to craft wines that showcase the true flavors of the terroir. We grow wines in those vineyards that allow for this optimum expression, such as Dry Creek Valley, Howell Mountain and Russian River Valley - areas rich in nuance.
We are fortunate our elegant wines have received considerable acclaim from significant wine competitions, wine journals and, most importantly, our loyal membership and customers. In limiting our production, I ensure each bottle carries my personal touch and is truly special.