April 9, 2019 | Nancy Walker
Breakfast Company in my house!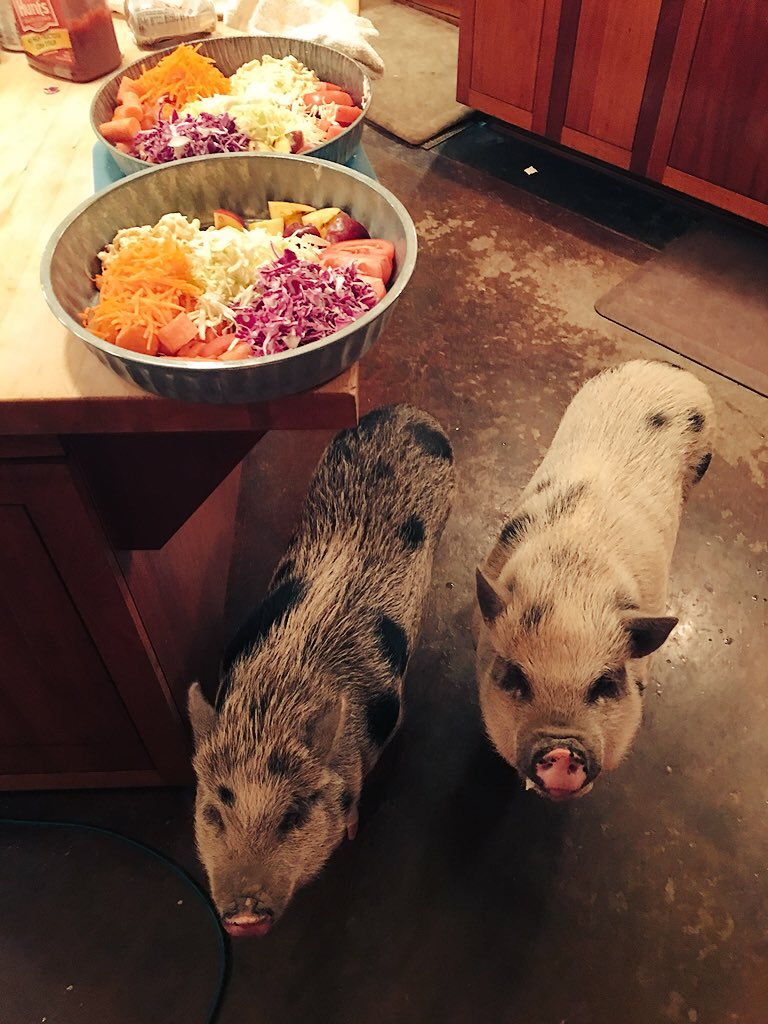 My two pot bellied pigs, kitty and skittles, have breakfast with me every moning now for 2 years. they are very patient and let me know when they are ready to eat with a loud hoink! Loving life at #stepehnandwalker, Healdsburg, CA,. Sonoma County Wine country USA!!